Heads in Beds: A Reckless Memoir of Hotels, Hustles and So-called Hospitality by Jacob Tomsky
2 stars

Not particularly memorable. In fact, the evening, I wrote my review after just finishing listening to it that afternoon and it was already slowly fading from my memory. Parts were interesting, but overall it was just okay. More swearing than was necessary.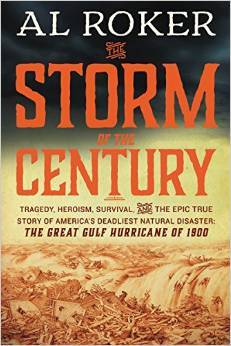 The Storm of the Century: Tragedy, Heroism, Survival, and the Epic True Story of America's Deadliest Natural Disaster: The Great Gulf Hurricane of 1900 by Al Roker
3 stars
This one was interesting, but there were so many people in the book that I found it difficult to keep them all straight. Also, although the narrator was fine, I wish Al Roker would have narrated it himself,
Reunion Pass by Emily March
3 stars
Although I enjoyed this one and definitely love the series, it wasn't one of my very favorites.
Molokai'i by Alan Brennert
5 stars
This was my favorite book that I read in April and one of my top favorites of the year so far. I learned a lot in this book about Hawaiian history, culture, mythology and even leprosy, now known as Hansen's disease.
Here's my Goodread's review.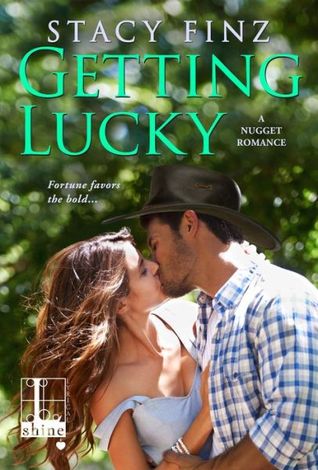 Getting Lucky by Stacy Finz
4 stars
A very good book in the Nugget series. If you enjoy Robyn Carr's Virgin River series, you will enjoy Stacy Finz's Nugget series. Can't wait for the next book!
My Goodread's review.
Hillbilly Heart by Billy Ray Cyrus
4 stars
Although "Some Gave All" is one of my favorites, by Billy Ray Cyrus, as well as the over-played (at the time) Achy Breaky Heart, I was pleasantly surprised how much I enjoyed this book. Although it is not what one would consider great writing. It is full of honesty and tales about his life from his days growing up in the Appalachian hills of Kentucky, as well as the background of many of his songs.
My Goodreads' review
Until We Are Free by Shirin Ebadi
1 star
I listened to this and didn't care for it. I hoped it would get better and I needed something to listen to, so I continued with it.
The Associate by John Grisham
3 stars
Disappointed in that there was no resolution; the ending was just left up in the air. If not for the ending or lack thereof, I enjoyed the book for the most part.
A good assortment of books and a wide variety of ratings, this month. I also DNF'ed several books and am currently reading "The Warmth of Other Suns: The Epic Story of America's Great Migration: by Isabel Wilkerson. This is a very long book of over 600 pages. Don't expect I'll be reading as many books, unless I get in several audiobooks.