I enjoyed listening to this book. It kept me listening and although there is an overlying mystery, there are other active storylines in this history. This book does not tie anything up neatly and you will have to continue on with Book 2 in the near future and I expect Book 3 as well. Also, although Shelley Shepard Gray is a Christian author, the story is not preachy and can be appreciated by non-Christians or those who do not enjoy a story with strong religious overtones.
A solid 3.5.
I posted a review of Small Great Things
here.
I really enjoyed this book and cared about the characters. The author does a great job on the characterization of each of the characters. Even though, you don't like what the parents stand for, she still is able to make you understand some of the feelings the parents are going through. This is probably my favorite of the Jodi Picoult books that I have read.
5 stars.
Back when Jon and Kate Plus 8 was on TV, I enjoyed watching the show at first, but after awhile, although I liked seeing what the 8 kids were up to I just felt turned off by the parents. This book is the same way, except I started disliking John and Kate quicker. This book is all about their pregnancy up through the sextuplets 1st birthday. Nothing new, I'd be more interested in how the kids are doing now as pre-teens and the twins as teens. But I'm glad they are getting to live more or less normal lives and not be in the spotlight. There was really nothing that I hadn't read or seen before. I listened to this on audio and it was pretty short, not quite 5 hours.
2 stars
| | |
| --- | --- |
| | This book was marked DNF. I tried to stay with the story and got almost a third through it but I just was not caring about any of the characters. There were many conflicting reviews, but it sounded like it still might be interesting and I wanted to judge for myself. But I just can't go on anymore. I of course won't give it a star rating since I did not complete the book. I do recommend Jodi Picoult's 19 Minutes for a fictional book about a school shooting and the non-fiction book, Colimbine. |
I actually feel guilty about only giving this 2 stars, but I really only felt it was okay. When I was not reading this book, I did not feel that anxious to return to it and continue, except merely in order to get to my next book. The kidnapping and the years she was imprisoned were horrific and it is remarkable that she was able to survive and endure such a life and , but at the same time, I can not sugar coat my reading experience and say this book is 4 or 5 stars.
2 stars
2/3 to 3/4 of the book I found very interesting, but the remaining 33% to 25% was kind of boring, I still give the book 4 stars as for the most part I found it interesting all that he was able to overcome. It almost feels like 2 different people wrote this book. I do wish there would have been a couple photos of his family and the area.
4 stars
When I started listening to this book, I found it interesting, but it just kind of went downhill after awhile. The narrator was good, but the length of the book was way too long. I feel like it took me forever to listen to this, partly because it was over 17 hours long and it did not call me to keep listening to it. By the time, I decided I wanted to quit the book, I was over half done and thought of all the time I would have wasted if I didn't finish, but now looking back I ended up wasting that much more time. Since I enjoyed hearing some of the backstory of when they were growing up and before they made it to the news, I will give it 1.5 stars.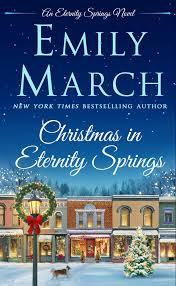 I'm participating in the blog tour for this book. I will be posting my review on that day along with an excerpt and a link to a coloring page. Check on
October 2nd
for the blog post.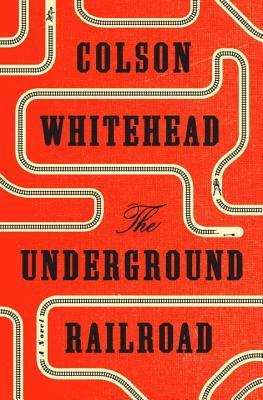 I finally got The Underground Railroad after waiting quite awhile for this book. Since this was an Oprah Book Club pick and Usually have not enjoyed the books Oprah chose for her book club, I had doubts on whether to even read this in the first place, but it sounded interesting and had lots of good reviews, so I decided to give it a try and put it on reserve at several places. Lately, I've seen quite a few reviews by people who did not enjoy the book and some who just DNF'ed it. I started reading it yesterday and am not enjoying it for several of the reasons that others did not. I am debating just DNF'ing it. I do not care for his writing and have found myself re-reading paragraphs several times, which I rarely have the need to do. I have a long list of other books that I want to read. So many books, so little time!