I can't believe I neglected this blog for 3 months, From May through July, I read and listened to 23 books. May and June were especially good months; only 6 books were read or listened to in July. Since I can't go through all 23 books, I will just list my favorite 5 or so.
This is the best book I have read in a very long time. I don't think I can review this book and give it the justice that it deserves. It is that good. It tells the stories of 3 African-Americans and their families, who migrated from the South to cities in the north and west. Their entire lives are covered during these 600+ pages. The book may be long, but the story is so engrossing that you don't want to stop reading and you don't realize, nor care how long it takes. I am certain this will be one of, if not my favorite book of 2016 that I have read. I highly recommend this book and it should be required reading in high school.
5 STARS.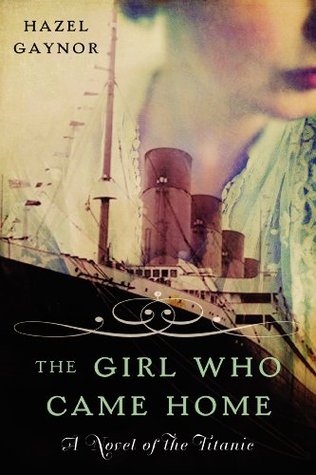 I really enjoyed this audiobook. It will probably my favorite [audiobook] of the year. It is the story of the Titanic, but I enjoyed it much more than the movie; although it is not based on the movie. I'm not sure if it is based on a real-life true story that has been fictionalized or is a work of historical fiction. I'd give it at least 4 and half stars.
The surprises kept coming and coming at the end, I listened to this on audiobook and had to keep playing parts over again to catch everything. I'm thinking this one although very good, may have been better if I read it and was able to digest everything over a longer period of time. Definitely will be checking out more books by this author. Probably reading it rather than listening to it.
4 STARS.
I really enjoyed this book. I read this in hardcover rather than on my Kindle since I was able to get this immediately at my library, instead of waiting on a long reserved list. I missed being able to use the X-ray feature and dictionary I have on my Kindle though, but I loved the book. The story was told through the points of view of 3 characters. Kasia Kamericz (sp), a Polish young woman who was sent to Ravensbrouk concentration camp, Herta Oberheuser, the only female doctor at Ravensbroucke, and Carolyn Ferriday, a privileged American who works for the French Embassy (I believe it's the embassy). Kasia's story is the most interesting, followed by Herta's and then Caroline's. This book was a real page turner from beginning to end.
4.5 stars.
What a brave woman. One of the best books that explore the FLDS cult. There were several things I read in this book that I haven't read in some of the others. Fascinating reading about a depraved man (Warren Jeffs) and his followers. Thank god this man is locked away, but unfortunately he still has tremendous power on his brainwashed followers. 4.5 stars.
I also read Born Standing Up: A Comics Life by Steve Martin - audiobook - 1 STAR
Angel's Rest by Emily March - audiobook - 3 STARS
Smokejumper: A Memoir by One of America's Most Select Airborne Firefighters - audiobook 3 STARS
Welcome to Forever by Annie Rains - ARC - 4 STARS
A Sound Among Trees - audiobook - 2 STARS
Troublemaker: Surviving Hollywood and Scientology by Leah Remini - 3 STARS
2:46: Aftershocks from the Japan Earthquake by Jake Adelstein - 2 STARS
For Love of Country: What Our Veterans Can Teach Us About Citizenship, Heroism, and Sacrifice by Howard Schultz - 4 stars
Inside of a Dog: What Dogs See, Smell, and Know - audiobook - 2 STARS
Home Front by Kristin Hannah - audiobook - 4 STARS
Gridley Girls by Merdith First - ARC - 3 STARS
Columbine by David Cullen - audiobook - 4 STARS
Welcome Home, Cowboy by Annie Rains - 3 STARS
What It Was Like ... Short Stories of Childhood Memories of Segregation ibn America by Lois Watkins - ARC - 4 STARS
Borrowing Trouble by Stacy Finz - ARC - 4 STARS
My Life by Bill Clinton -3 STARS
Mayo Clinic: The Menopause Solution: by Stephanie Faubion - 2 STARS
One Lavender Ribbon by Heather Burch - 3 STARS