Top Ten Tuesday is an original feature/weekly meme created by
The Broke and the Bookish
. This feature was created because they are particularly fond of lists at The Broke and the Bookish. They'd love to share their lists with other bookish folks and would LOVE to see your top ten lists!
Since I've only been blogging since November of last year, I am going to post the 10 books on my TBR that according to Goodreads have the most ratings.
1.
Sarah's Key by Tatiana de Rosnay. I can't read too many WWII books around the same time or I'll get burnt out. I just read Lilac Girls a couple months ago, wwhich was a great book, but can't read this so soon after. Maybe later this year or early next year!
2.
Firefly Lane by Kristen Hannah. I've been meaning to read this for over 3 years and haven't. I recently listened to her book, Home Front and really enjoyed it, so I need to get to this sooner rather than later.
3.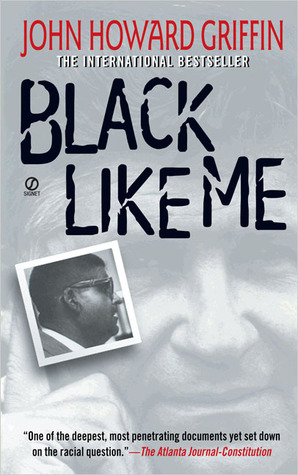 Black Like Me by John Howard Griffin. For over 4 years, I've wanted to read this. Here is the blurb about it on Goodreads:
In the Deep South of the 1950s, journalist John Howard Griffin decided to cross the color line. Using medication that darkened his skin to deep brown, he exchanged his privileged life as a Southern white man for the disenfranchised world of an unemployed black man. His audacious, still chillingly relevant eyewitness history is a work about race and humanity-that in this new millennium still has something important to say to every American. It is highly rated on Goodreads.
4.
The House Girl by Tara Conklin. No real reason that I haven't read this just haven't gotten to it, but I do want to get to it before too long.
5.
Love reading about Native Americans, but know this will be a lot about the injustice "the white men" did to the Native Americans in forging a new nation. I may try to listen to this as an audiobook, since I believe I can get this on Overdrive.
6.
I got this through the Amazon First program, where a few of the books coming out next month are available for 1.99, sadly I have not read it yet. I rarely get Kindle First books, though since oftentimes they don't interest me
7.
Undaunted Courage: The Pioneering First Mission to Explore America's Wild Frontier by Stephen E. Ambrose. Do not 100% remember getting this, but I think there was some kind of Kindle Daily Deal or Kindle Special Offer where I got this for a good price. I'll get around to reading this but not in any big hurry.
8.
The Secret Life of CeeCee Wilkes by Diane Chamberlain. I have not yet read this author, but I hear she is good. I do plan on reading Chamberlain's book, Pretending to Dance first since I have it as an ARC.
9.
I enjoy reading books about the FLDS, but since back in July, I read The Witness Wore Red by Rebecca Musser. I will probably wait until next year to read this one. But who knows?
10.
Not quite sure why I got this. I know it was offered free on Amazon an I had heard good things about it, but to be truthful I am in no rush to read this one.