Tuesday was Day 2 of Bout of Books readathon.. I listened to 113 minutes of
The Oregon Trail
by Rinker Buck. The entire book is over 16 hours or so. I had thought it was going to be a pretty interesting read, but I was
sooo bored!
Ended up marking it as a DNF in Goodreads! I'll try listening to
You Can't Touch My Hair
by Phoebe Robinson, while I'm doing things around the house today. I tried reading it several months ago, but wasn't enjoying it as I hoped; I think listening to it will be better!
I also read another 42 pages in
The Land of Stories: The Wishing Spell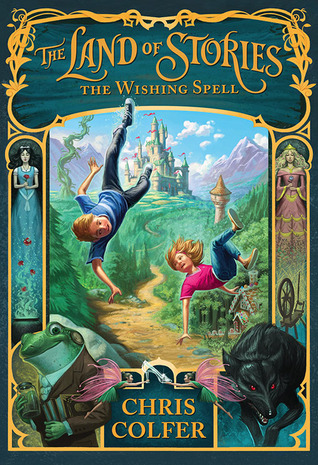 . I'm really enjoying this book. Never got to read anything on my Kindle. Trying to focus on The Land of Stories, while I get the chance to read and luckily, I had no insomnia last night; otherwise I probably would have read from my Kindle while in bed, so as not to wake my husband. As I think of it, any reading that I would have done during insomnia would have counted for the next day anyhow. So, I guess I had no insomnia the night before, Thought I did, but maybe not.
It's also the first day of the ReadTheBookAThon! Due to the time zone I'm in and the creators/moderators are in today's twitter sprints were at 8AM and the later one today is at 5PM, not really good times for me. Well better get going with my day!