I thought I'd try something new. A hopefully every Friday feature.
Friday 56 is hosted at
Freda's Voice
and Book Beginnings is hosted by
Rose City Reader
. The idea is to share a sentence or so from the first page and the 56th page of the book you are currently reading!
Currently, I'm reading 2 books, one physical book and one on my Kindle. I'll just pick one of the books though. The book I choose is :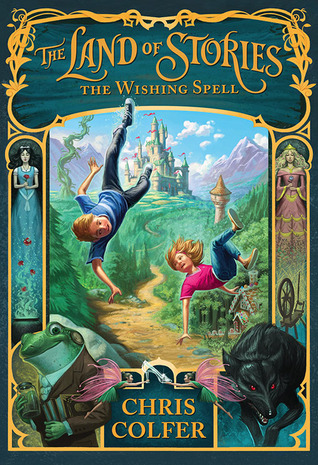 This is the hardcover that I'm reading. From the beginning of the book: The dungeon was a miserable place. Light was scarce and flickered from the torches bolted to the stone wall. Foul-smelling water dripped inside from the moat circling the palace above. Large rats circled across the floor searching for food. This was no place for a queen.
From page 56: "I've never met a person I didn't learn something from."
Hopefully, Book Beginnings on Friday and The Friday 56 will become regular features.
Please follow me either add your email to the Follow Me Link near the top of this blog or the Subscribe to Link underneath it! Feel free to comment and let me know what you're reading. See you soon