Yesterday was the start of the Winter Biannual Bibliothon, There are 7 reading challenges, but I know there is no way that I will read anywhere near 7 books
The current book that I am reading is Chris Colfer's
The Land of Stories: The Wishing Spell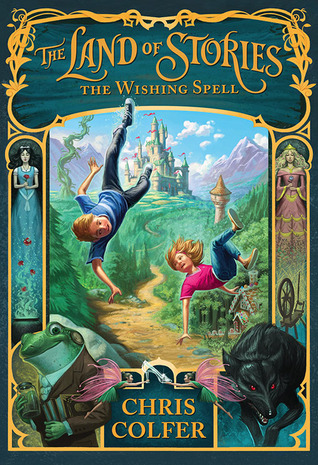 . I think this could fall under the challenge of read a retelling. This is a middle grade book, which is not my usual genre that takes place in both the real world and also the Land of Stories, which can be described as "fairy tale land:.
I'm also listening to the audiobook,
Brain on Fire: My Month of Madness
by Susannah Cahalan. Although this is a memoir of a Caucasian heterosexual female,, I think this can fit in the read a diverse book, because the book discusses her journey into mental illness and back.
My third choice, which I'll read on my Kindle is
The Second Mrs. Hockaday
; I will go with the throwback challenge, which is a challenge from a preview Biannual Bibliothon, more specifically a book with less than 1,000 ratings. This book is an ARC that will be released on January 10, 2017.
Those three will be what I plan on and if I rad anything else or instead, may or or may not be one of the reading challenges.